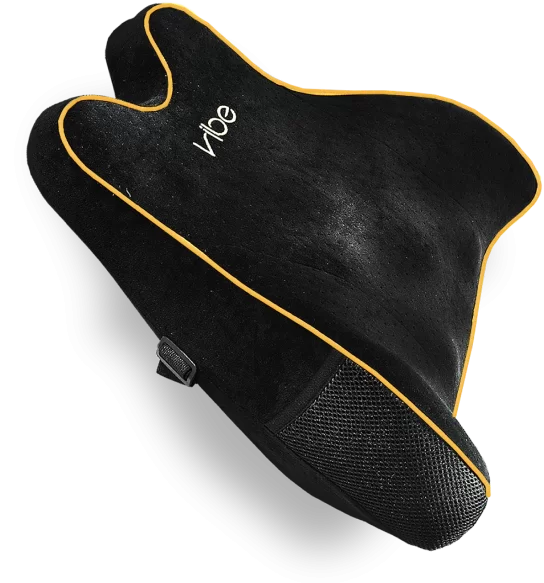 4D Haptic Feedback MUSIC Cushion
Imagine feeling the roar of a dinosaur or the explosion of a cannon in your favorite game or movie. Not just hear it, but feel it!
4d haptic feedback music cusion Makes Games, Movies, Music, and VR Into Reality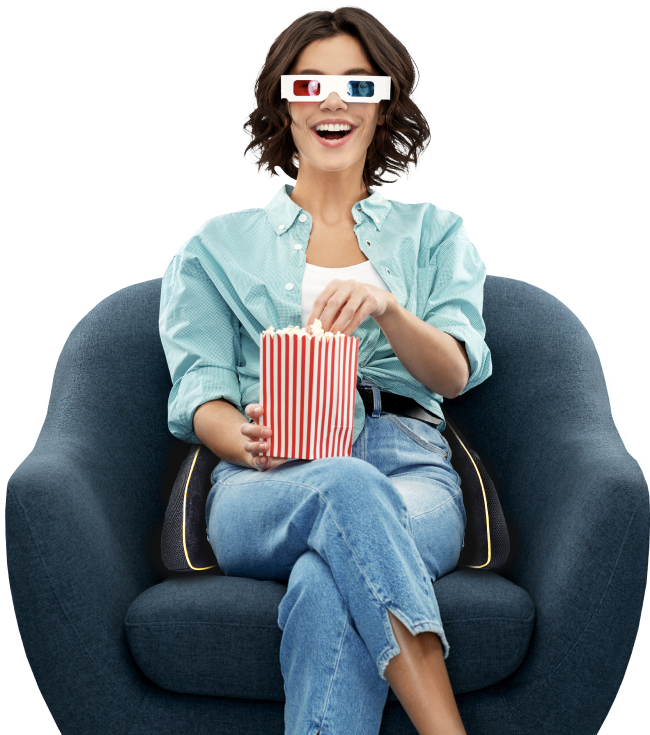 4D Cinema in Your Living Room
Imagine the final battle sequence in Avengers Endgame. Close your eyes and see yourself on the battlefield between the heroes and villains.
Watching your favourite film in the Vibe 620 is the final puzzle piece for an all round sensory experience that lets you live the action.
Feel the energy and crackling excitement of every frame coursing through the cushion and into your body and mind.

the Vibe 4D makes streaming like dreaming.

Compatible With Any Device
TVs, PCs, game consoles, TV boxes, smartphones, tablets, laptops, stereos, AR/VR devices and any other devices can be connected to Viber 4D via Bluetooth or a 5.8GHz wireless system.

Vibe 4D 620 supports Bluetooth and W60A 5.8GHz proprietary wireless system. Bluetooth connection is limited to one-to-one connection, receiving audio from mobile phones or any other Bluetooth device.
The advanced model 620B is equipped with a 5.8GHz wireless system, providing perfect 5.6ms ultra-low latency and one-to-many connection features.

Compatible With Any Audio
Vibe 4D will work with any audio source. You don't need an exclusive input like a 4D movie theater, or specific software for pre-programming.
If your audio source is SFX programmed, that will enhance the sound effects.
It's Game On with The Ultimate Gaming Cushion!
Explosive. Thrilling. Transformational.
How can a cushion deliver these things? Well, this is no ordinary cushion!
The Vibe 4D elevates video games into the realm of the extraordinary.
Every gamer wants to feel immersed in the explosive, dynamic action on screen.
Don't just choose your player, be your player! Feel the shocks, the blows, the percussive force of bombs.
The Vibe 4D revolutionizes gaming and entertainment.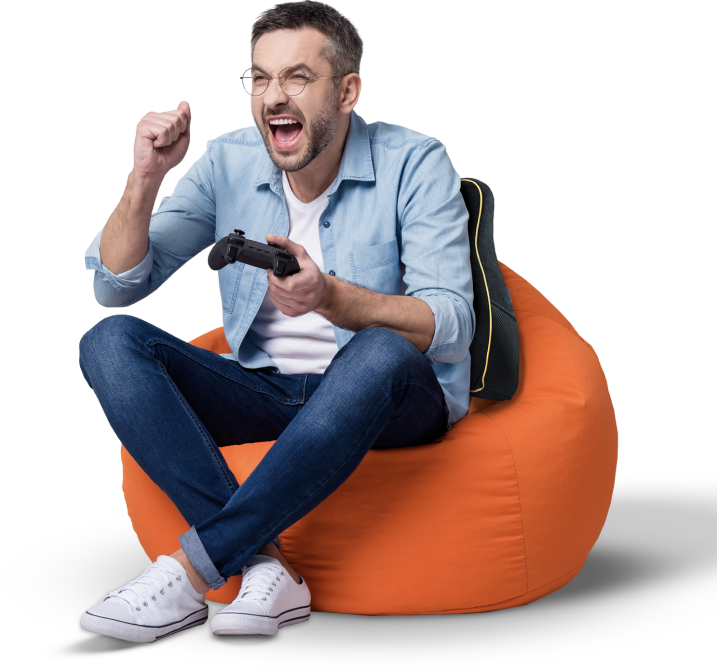 The brain behind Vibe 4D is a DSP (digital signal core processor). Through our exclusive algorithm, it analyses sound and generates haptic waves converting audio into sensations.
Explosions, impacts, even footsteps are transformed into real-time vibration waveforms transmitted to you through the transducer.
The Science of Excitement
The Vibe 4D has a built-in tactile transducer TTD10A driven by Vibe's DSP that efficiently performs haptic transmission – passing forces, vibrations and motions onto you, the user.
An aluminium alloy-clad transducer generates powerful vibrational waves. Different sound effects are translated through the Vibe 4D and experienced as sensations felt throughout the body.

You will FEEL the action as it happens on screen through a symphony of vibrations.
5.8GHz | Ultra-Low Latency Wireless System
Average Audio Latency (ms)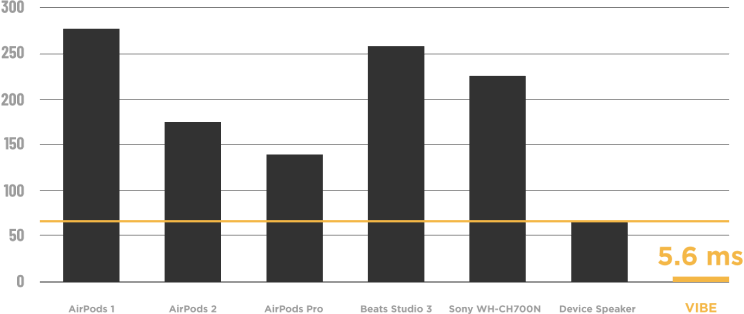 Compared with the 100-250ms time delay in Bluetooth transmissions, our exclusive 5.8GHz wireless system has an incredible 5.6ms ultra-low latency. 
Simply put, this eliminates the time lag between images on screen and corresponding audio. What you see is what you hear and feel.
The 5.8GHz wireless audio system W60A includes WT60A tactile transmitter and an in-built WR60A receiver.

All Vibe 620B cushions can simultaneously receive signals from TVs or other devices through a WT60A tactile transmitter.

The WT60A tactile transmitter connects to any device such as a TV through an analog sound source with 3.5mm phone jack or a digital sound with S/PDIF optical Jack.

The WT60A tactile transmitter's serial output function can carry the input audio source to serial output simultaneously; for example, if your TV is output to the WT60A via S/PDIF, it can be serially connected to the Sound Bar via WT60A's optical output.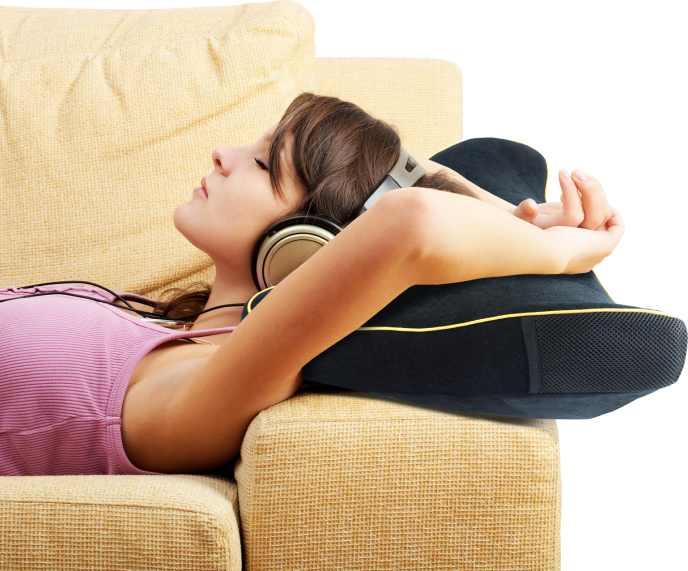 Let The Music Move Your Soul
Soak in the sensation of seeing your favourite band live… without even being there! Sway to the rhythms, feel the bass and drums thumping in your back.
The Vibe 4D processes sound into a complete concert experience, allowing you to appreciate music in a way you never have.

Innovation | 2.V® Replaces 2.1 Soundtrack
Vibe4D's newly created 2.V® soundtrack provides an unequalled entertainment experience. The V-Channel soundtrack follows music to create haptic vibration waves. A 2-Channel stereo soundtrack creates 3D virtual surround sound.

3D Virtual Surround Sound
Vibe4D's built-in digital audio processor produces 3D virtual surround sound. When watching movies or playing games, through in-built stereo speakers, you can feel the awesome 3D virtual surround sound.
Whether you're exploring 360-degree virtual reality, camping outdoors, or long-distance driving, Vibe 4D offers the most comfortable support, integrating the inimitable 4D haptic entertainment experience.

Vibe 4D is powered by a premium Li-ION lithium battery compliant with the most stringent safety regulations. This battery has protection against overcharging and surges.
The controller has an LED battery power indication. It provides approximately 4 hours playback time for consistently potent bass effects.

The Vibe 4D has an intuitive plug-and-play operation. Simply connect to your audio source and start enjoying your entertainment without any fuss!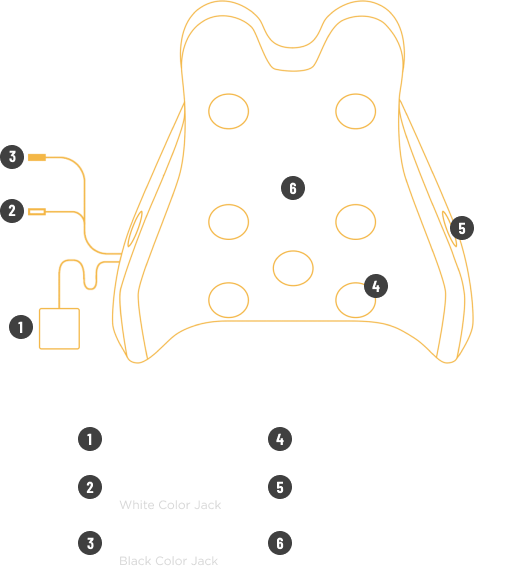 Ergonomic Design. 270-degree complete waist coverage. Seat back cushion conforms to the natural curvature of the spine, strengthening lower back support and comfort.

Manufactured with Slow-rebounding Memory Foam. Includes body stimulation padding enveloping the entire back. Massaging effect also relieves lumbar fatigue and improves blood circulation allowing for extended use.

Soft-touch Hypoallergenic Flannel Upholstery. Backrest ventilation ports. Fixed buckle elastic belt on the back. In-built accessories storage net. Available in a variety of materials and colours.
Standard Version
Audio Input from Bluetooth or AUX
Standard Version- Thicker Back
Audio Input from Bluetooth or AUX
Advanced Version, in-built WR60A Receiver
Audio Input from Bluetooth or
W60A 5.8GHz Wireless System
Package with WT60A + Vibe 620B x1
Family Package with WT60A + Vibe 620B x3 
5.8Ghz Tactile Transmitter

on Vibe control to turn on Vibe 620

by Bluetooth, 5.8GHz Wireless, or AUX wired jack

Play your favorite game, movies, music
or any audio source and immersive yourself with Vibe 620!

One year


from purchasing date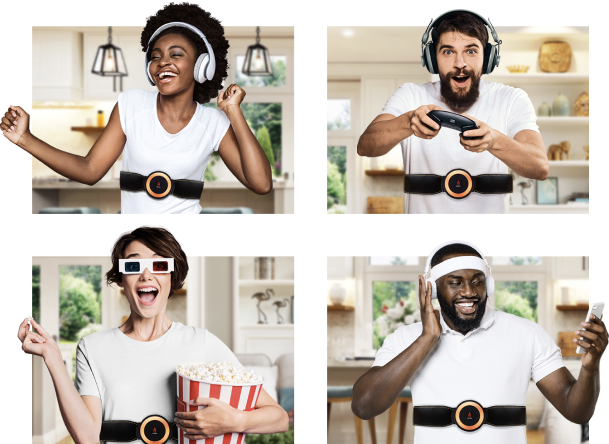 The Birth of Entertainment Revolution
I remember my first experience with 4D cinema. The theatre seat felt like riding a rocket – the haptic feedback was mind-blowing.
What if you could have the sensation of a 4D theatre in your own space – with games, movies and music that move you? No need to sell your first born for a cinema ticket! You could enjoy affordable entertainment when you decide. Well, that's why we do what we do.
Our company COLINSE leads the way in cutting-edge tactile technology. We've redefined home entertainment, converting video games, movies, AR/VR, and music into fully immersive experiences.
With our ground-breaking products – the Kratos Gaming Chair, the Vibe Cushion, Royale Home Theatre Seating – we've engineered the latest in haptic feedback in our at-home gaming and entertainment simulator product line.
WHEN IT COMES TO PLAY, WE DON't PLAY

| | |
| --- | --- |
| Dimensions HxWxD | 19.7"x15.8"x8.7", 50x40x22cm |
| Weight | 3.9 lb/ 1770g |
| Material | High Density Polyurethane Memory Foam Covered by hypoallergenic flannel |

| | |
| --- | --- |
| Model | TTD10A |
| Power Output | 15W Peak, 8W RMS, 4Ώ |
| Frequency Range | 20Hz ~ 120 Hz |

Audio Connectivity

Bluetooth 5.0 + EDR, support Hands Free Profile
LINE IN, Ø1/8-inch (3.5mm) Jack (Model 620A only)
WR60A 5.8GHz Tactile Receiver (Model 620B only)

Stereo Drivers

2x 5W

Headset Connectivity

Output Ø1/8-inch (3.5mm) Jack

Volume Control

Independent Control for Vibration and Sound

| | |
| --- | --- |
| Rechargeable Battery | Lithium-ION Battery 2700mAh, Core Cell from Panasonic or LG Provides Approximately 4 consecutive hours of Intense Bass Effects |
| Power Charging | DC5V2A Input |

| | |
| --- | --- |
| Power Input | DC5V2A, Type C Jack |
| Dimensions | 4.8"x3.2"x1", 12x8x2.6 cm |
| Weight | 8.8oz, 250g |
| Transmission Band | 5740-5840 MHz |
| Latency | 5.6ms |
| Power Output | +15dBm |
| Sensitivity | +35dBm - -83dBm |
| Frequency Response | 20-20K Hz |

Audio Input

Analog Jack, 1/8"(3.5mm)
Optical Jack, S/PDIF(TOSLINK)

Serial Output

Analog Jack, 1/8"(3.5mm)
Optical Jack, S/PDIF(TOSLINK)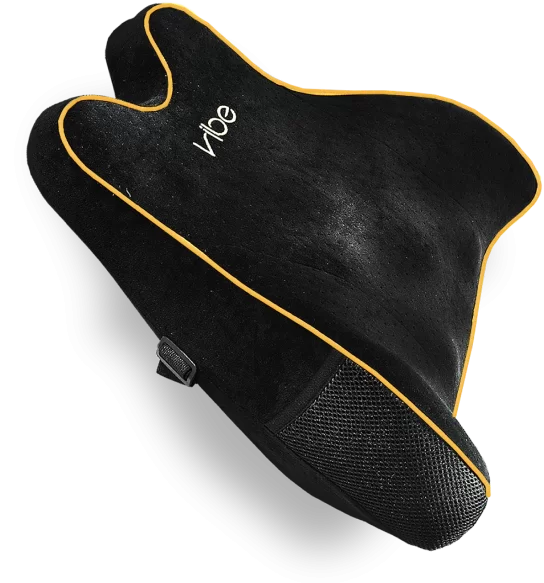 CHANGE THE WAY YOU PERCEIVE THE SOUND!